Disposable Vinyl Exam Gloves (Powder Free) – Clear – Sizes L, M, S (Arrow Globe Brand)
Disposable Vinyl Exam Gloves (Power) – Clear- Sizes L, M, S (Arrow Globe Brand)
Disposable Vinyl Exam Gloves (Power Free) – Clear – Sizes L, M, S (Arrow Globe Brand)
Disposable Vinyl Exam Gloves (Power) – Clear- Sizes L, M, S (Arrow Globe Brand)
Disposable Vinyl Exam Gloves (Power Free) – Blue Color – Sizes: S, M, L, XL
Disposable Vinyl Exam Gloves (Power) – Blue Color – Sizes: S, M, L, XL
Palm Width
Width (+/-5mm)
Small 85mm
Medium 95mm
Large 105mm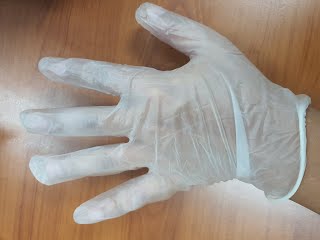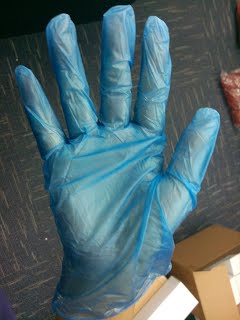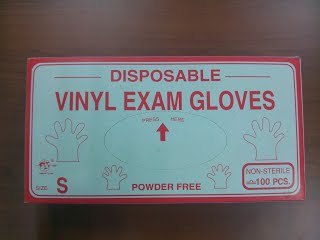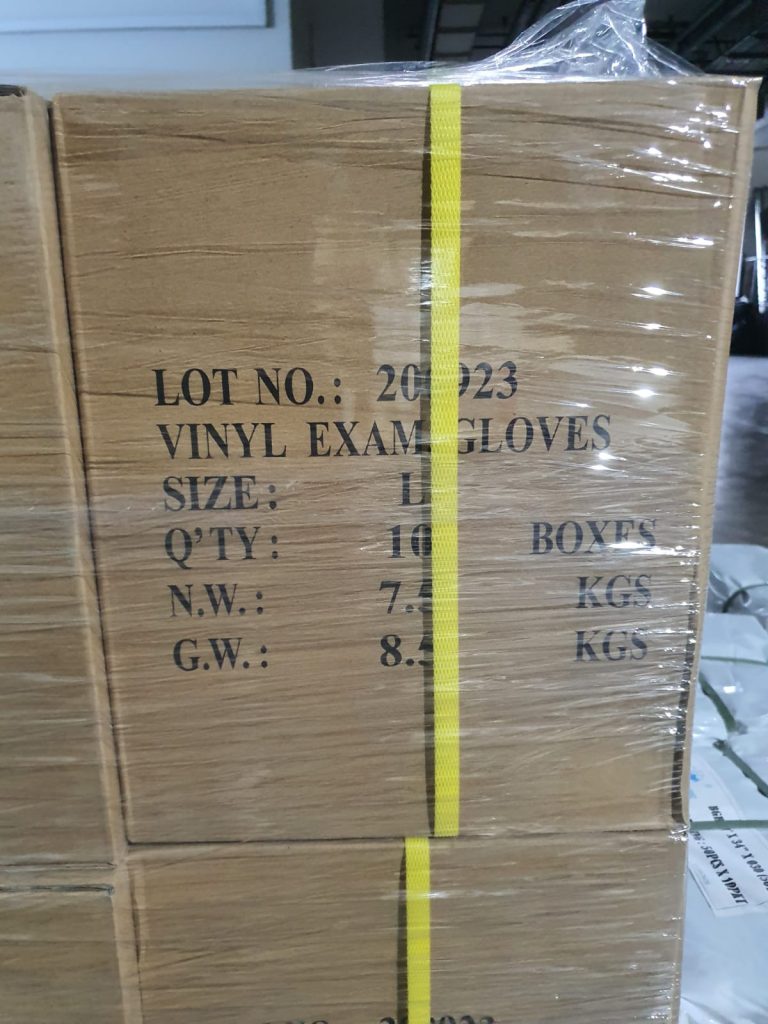 Guidelines on the Use of Vinyl Gloves
1) Do not wash your glove or reuse your glove. The glove will break down from both of these actions. Wash your hands before and after using gloves to prevent disease transmission. Bacteria thrive in the moist, warm environment inside the glove. Dry your hands completely before putting the gloves on. This will limit the moisture inside the glove.
2) If using an alcohol-based hand rub, allow the rub to completely dry before donning your gloves. Alcohol can break down many of the materials in a glove.
3) Do not stretch the gloves. This can affect the integrity. Work the glove down to the base of the finger. Make sure the glove fits comfortably and is not too loose or tight on the fingertips. This will affect tactile sensitivity.
4) Rotate your gloves so the oldest supplies are used first. Gloves do have a shelf life. Shelf life is affected by many things. Store them in a cool, dry place. They break down from light, moisture, and heat. Do not store near a motor, air conditioner, X-ray machine, or circulating fan motor. Keep them in their original box until they are used, so you will know the type, size, etc.
5) The quality of medical gloves can differ from manufacturer to manufacturer, as well as batch to batch. It is vital to always check your gloves for signs of imperfections before and during their use.
6) We recommend vinyl gloves be used for applications that do not exceed 15 minutes.
7) Vinyl Gloves cannot be used with certain chemicals.
8) Use the right gloves for the right purposes. Don't simply use Vinyl Gloves just because it is the most economical product in the market. There are other types of gloves for consideration, e.g. Latex, Nitrile and etc.

Extra Info
The food-grade Cornstarch Dusting Powder is to ease in donning gloves,It absorbs moisture on hands. This is a key benefit for individuals whose palms are prone to sweating. Additionally, the powder absorbs excess moisture that is usually still present after wearers wash their hands, an important step that should be undertaken before gloves are donned.